These are standardized sheets that are primarily intended for structures at sea. The technical requirements and specifications are based on the regulations of the classification societies. Offshore sheets are characterized by excellent weldability, high resistance and longer service life. You will use them for constructions at sea and applications in coastal areas.
Need more information? Leave us your contact information and we will get back to you within 3 days.
Properties and use of offshore sheets according to EN 10225
Offshore structural steel sheets are distinguished by their high resistance to temperature fluctuations and extreme weather conditions. They are also characterized by excellent weldability. On the contrary, they are not prone to brittle fracture or lamellar tearing. Offshore sheets, the technical requirements of which are specified by the EN 10225 standard, also have a longer service life and high toughness.
Offshore sheets are resistant to corrosion, strong sea currents, strong winds and low temperatures thanks to their properties. It is suitable for both onshore and offshore applications. Offshore sheets are also used for oil rigs or wind turbine structures located offshore and in coastal areas. They are also suitable for LNG terminals, objects below sea level or elements on bridges or breakwaters.
Choose from a wide range of sizes. We supply sheets in the following dimensions:
length: max. 18,000 mm,
width: 1000-3200mm,
thickness: 5-100 mm,
weight: max. 12,500 kg.
The stated dimensions are only approximate. The resulting appearance depends on the combination of individual parameters and material specification. Upon agreement, we are able to produce sheet metal up to a length of 21,000 mm and a thickness of 200 mm. For more information contact us.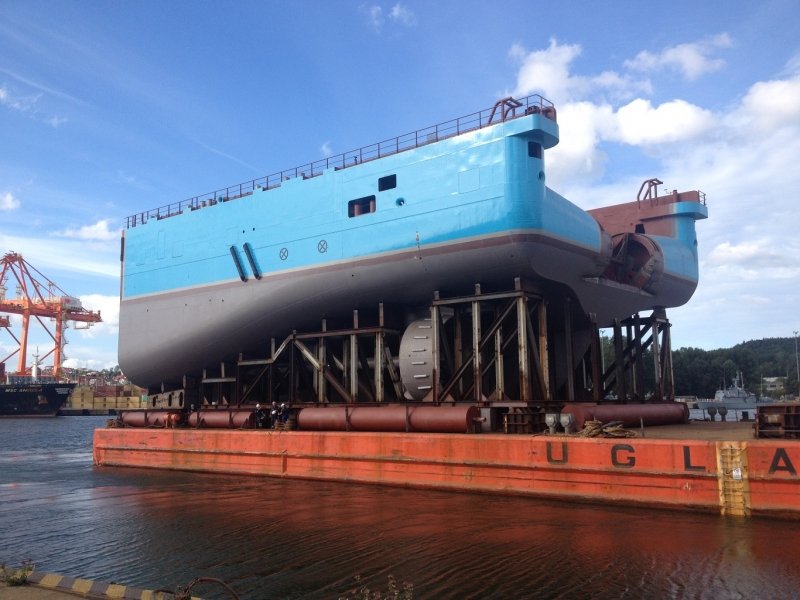 Basic characteristics of individual qualities
Steel brand
Group
Minimum yield strength
ReH [MPa]
Strength limit
Rm [MPa]
Minimum ductility
[%]
Minimum impact work
KV [°C/J]
CEV
max.3)
PCM
max.4)
Thickness
[mm]
S355NLO (S355G7+N, S355G9+N)
1.8808
(1.8808+N1.8811+N)
3552)
470-630
22
-40/505)
0.43
0.22
5-606)
S355MLO (S355G7+M, S355G9+M)
1.8811
(1.8808+M1.8811+M)
3552)
470-630
22
-40/505)
0.39
0.21
8-30
S420MLO (S420G1+M)
1.8830
(1.8830+M)
4201)
500-660
19
-40/605)
0.42
0.22
8-30
S460MLO (S460G1+M)
1.8878
(1.8878+M)
4601)
520-700
17
-40/605)
0.43
0.22
8-20
Applies to thicknesses up to 16 mm, larger thicknesses according to the standard
Applies to thicknesses up to 25 mm, larger thicknesses according to the standard
Transverse
Greater thickness up to 80 mm by agreement