These are structural steel sheets that stand out for their strength and hardness. Their quality, processing requirements and properties are governed by ASTM/ASME regulations. Due to their versatility, common ASTM/ASME structural steel sheets are widely used in a number of applications. You will use them, for example, on bridge and building structures, heavy machinery, crane arms or boilers and pressure vessels.
Need more information? Leave us your contact information and we will get back to you within 3 days.
ASTM/ASME Properties and Uses of Structural Steel Sheets
Sheets made of structural steel stand out especially for their strength and rigidity. It is also suitable for high temperature operation. They are well weldable by all welding processes including shielded arc welding, oxygen welding or gas arc welding. Technical requirements of structural steel sheets are specified by the ASTM standard, or ASME's regulations are very similar, in some cases virtually identical. ASTM (denoted with the letter A before the numbers) covers general material properties, ASME (designated SA) is based on ASTM and specifies requirements for pressure applications.
The properties of sheet metal offer a wide range of uses. They are suitable for the construction of bridge and building structures, but you will also find them on construction machines, crane arms, transmission towers or trucks. ASME materials are then used in pressure equipment such as boilers, heat exchangers, pressure vessels and large tanks for liquids and gases.
Choose from a wide range of sizes. We supply sheets in the following dimensions:
length: max. 18,000 mm,
width: 1000-3200mm,
thickness: 5-100 mm,
weight: max. 12,500 kg.
The stated dimensions are only approximate. The resulting appearance depends on the combination of individual parameters and material specification. Upon agreement, we are able to produce sheet metal up to a length of 21,000 mm and a thickness of 200 mm. For more information contact us.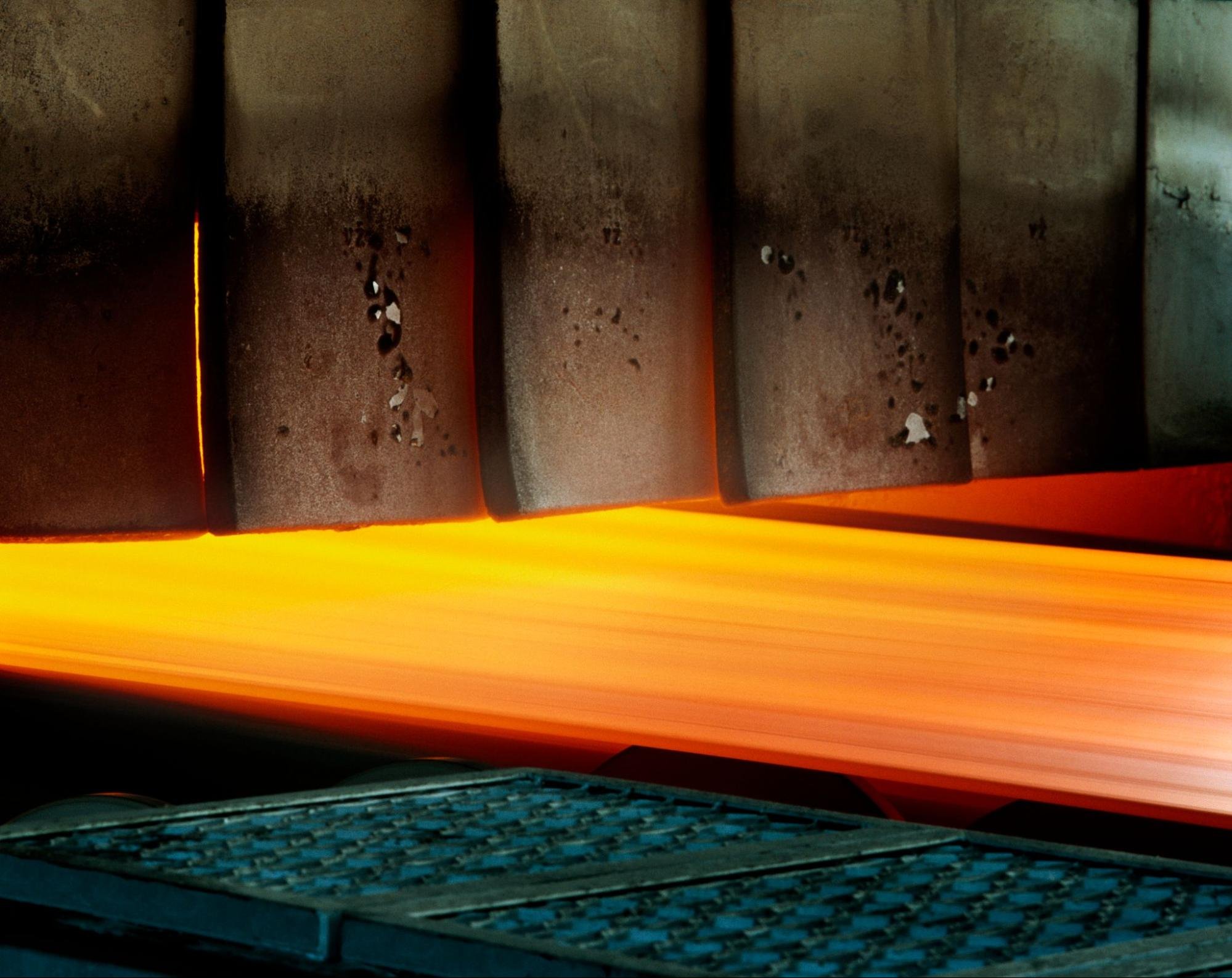 Basic characteristics of steel sheets
Steel brand
Grade
Minimum yield strength
ReH [MPa]
Strength limit
Rm [MPa]
Minimum ductility
[%]
Minimum impact work
KV [°C/J]
Thickness
[mm]
A/SA 36
250
400-550
20/23
1)
5–1003)
A/SA 283
C
205
380-515
22/25
1)
5–1003)
D
230
450 min.
20/23
1)
5–1003)
A/SA 529
50 (345)
345
450-530
18/21
1)
5–252)
55 (380)
380
485–620
17/20
1)
5–252)
Maximum value of carbon equivalent according to relationship by agreement
Test temperature and min. value of bump work by agreement
According to the standard
Higher thicknesses upon agreement
Basic characteristics of fine-grained steel sheets
Steel brand
Grade
Minimum yield strength
ReH2) [MPa]
Strength limit
Rm [MPa]
Minimum ductility
[%]
Minimum impact work
KV [°C/J]
Thickness
[mm]
A/SA 572 (type1)
42 (290)
290
415 min
20/24
1)
5–1003)
50 (345)
345
450 min.
18/21
1)
5–1002)
55 (380)
380
485 min
17/20
1)
5–502)
A/SA 573
58 (400)
220
400-490
21/24
1)
5–402)
65 (450)
240
450-530
20/23
1)
5–402)
70 (485)
240
485–620
18/21
1)
5–402)
Maximum value of carbon equivalent according to relationship by agreement
Test temperature and min. value of bump work by agreement
According to the standard
Higher thicknesses upon agreement