These are boiler plates whose quality, processing requirements and properties are regulated by the German technical regulation AD 2000 Merkblatt. Sheets are made from high-strength, fine-grained steels and, thanks to their properties, are suitable for the construction of pressure vessels and other equipment.
Need more information? Leave us your contact information and we will get back to you within 3 days.
Properties and use of boiler plates according to AD 2000
Boiler plates made of high-strength, fine-grained steels stand out especially for their strength and resistance to corrosion, pressure and high temperatures. They are very well weldable. They are characterized by a minimum yield strength of 460 MPa and at the same time a minimum strength strength of 630 MPa. Technical requirements of boiler plates are specified in special regulation AD 2000 Merkblatt. Their production is in accordance with the regulation VdTÜV-WB 531.
Sheets are suitable, for example, for production of pressure vessels according to AD 2000 series W1/W10 and HP or for tanks according to RID and ADR standards.
Choose from a wide range of sizes. We supply sheets in the following dimensions:
length: max. 18,000 mm,
width: 1000-3200mm,
thickness: 5-100 mm,
weight: max. 12,500 kg.
The stated dimensions are only approximate. The resulting appearance depends on the combination of individual parameters and material specification. Upon agreement, we are able to produce sheet metal up to a length of 21,000 mm and a thickness of 200 mm. For more information contact us.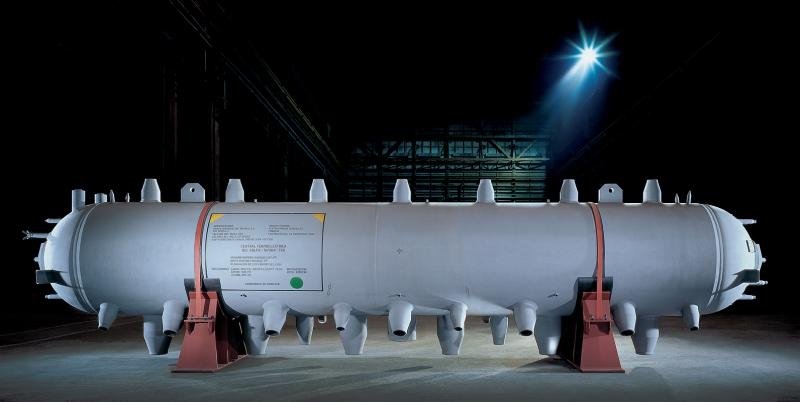 Basic characteristics of individual qualities
Steel brand
Minimum yield strength
ReH [MPa]
Strength limit
Rm [MPa]
Minimum ductility
[%]
Minimum impact work
KV [°C/J]
Thickness[mm]
P460/630
EVS
460
630-725
17
-20/27
7-16
P460/630
LEVS
460
630-725
17
-40/27
7-16